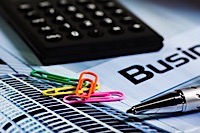 Treasury Secretary Timothy Geithner recently announced a conference on March 22 that will focus on finding ways to "expand access to capital" for small business owners. The Treasury Department conference aims to "reduce challenges of raising capital at each stage of growth for a small business—from seed capital, to growth equity, to accessing the public markets."

Washington has become very good at announcing panels, lending programs and initiatives, but not a lot seems to be happening and there is now clear direction.

Why do I say this?
To read the full, original article click on this link: Washington's small business policy needs clear direction | Economy | NewJerseyNewsroom.com -- Your State. Your News.
Author: ROHIT ARORA
Receive our DAILY Free Updates
Thursday, 30 July 2015 00:00
Wednesday, 29 July 2015 00:00
Tuesday, 04 August 2015 00:00
Thursday, 30 July 2015 00:00
Monday, 03 August 2015 00:00
Read more...