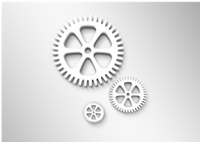 Categories of State Funding for Start-Ups & Technology Companies
States governments are often forced to the forefront to preserve the business environment inside their borders. Over the last decade, state economic development strategies have shifted from being solely focused on recruiting new businesses for state growth to developing strategies to grow their own businesses through innovation and entrepreneurship. Often states collaborate with their most competitive and innovative assets in the forms of universities, private and federal research and development laboratories, and concentrations of specialized workers.

Seed Capital Funding
These funds often act like early venture capital funding. They are equity or debt positions taken by a state of interest in high-tech companies for the overall purpose of growing that company inside the state and retaining it and its employees.
To read the full, original article click on this link: ASME - State Funding & Infrastructure
Receive our DAILY Free Updates
Wednesday, 07 January 2015 00:00
Monday, 12 January 2015 00:00
Saturday, 17 January 2015 00:00
Thursday, 01 January 2015 00:00
Monday, 29 December 2014 00:00
Read more...