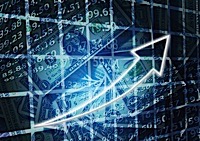 Donald Trump won't fire anyone, and there won't be cameras on hand to record embarrassing mistakes.

But young entrepreneurs with ideas for tech startup companies will be in the spotlight this summer in a new program sponsored by Ohio Third Frontier and Ohio State University's Fisher College of Business.

The Ohio's New Entrepreneurs (ONE) Fund will encourage the development of those businesses by creating 10 teams made up of two to five young would-be entrepreneurs — people at least 18 who are either enrolled in college or graduate school or have been in the past three years.

The teams will work for 11 weeks with veteran entrepreneurs, industry experts and investors to come up with promising technology concepts and business models.
To read the full, original article click on this link: Have idea for a tech startup? State, OSU offer chance to try it out | The Columbus Dispatch
Author:This email address is being protected from spambots. You need JavaScript enabled to view it.