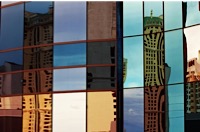 Not surprisingly, the 2010 census data concerning Detroit's shrinking population set off what has become a familiar call-response routine between doomsayers lamenting lost glory and civic boosters touting a renaissance.

For the record, I agree with the boosters, but we shouldn't let this dialogue drown out the promising buzz building between other economic centers across the state.

While the Motor City has struggled to shift gears over the past decade, cities like Ann Arbor, Grand Rapids and Kalamazoo have quietly developed local innovation ecosystems that resemble those of early Silicon Valley and Boston's Route 128 Corridor.
To read the full, original article click on this link: Detroit Obsession Obscures Growth of Michigan's Innovation Economy - Venture Capital Dispatch - WSJ
Author: Koleman Karleski
Receive our DAILY Free Updates
Sunday, 16 February 2014 00:00
Sunday, 16 February 2014 00:00
Thursday, 20 February 2014 00:00
Tuesday, 18 February 2014 00:00
Tuesday, 11 February 2014 00:00
Read more...