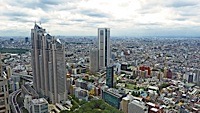 Scott Case strolled into the Nashville Entrepreneur Center this morning in a pair of red, white and blue Converse sneakers. Each shoe was embroidered down the heel: One said "startup," the other "America."

It's that pair of kicks that illustrates Case's charge as CEO of the Startup America Partnership, a private-sector alliance launched by the White House in January to celebrate and accelerate entrepreneurship.
To read the full, original article click on this link: Q&A: Scott Case, CEO of Startup America | Nashville Business Journal
Author: Annie Johnson
Receive our DAILY Free Updates
Wednesday, 07 January 2015 00:00
Monday, 12 January 2015 00:00
Thursday, 01 January 2015 00:00
Saturday, 17 January 2015 00:00
Monday, 29 December 2014 00:00
Read more...