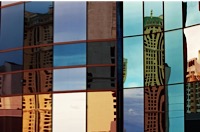 The Pipeline Fund Fellowship (PFF) recently hosted an all-day conference to educate, train and empower women on how to become angel investors. Founded by 85 Broad member Natalia Oberti Noguera, PFF's mission is to diversify the investor pool and connect women social entrepreneurs with investors. (See ForbesWoman's December 2010 q&a with Oberti Noguera here.)

PFF was launched to address the lack of gender diversity in the venture capital investment world and the lack of funding for profit-seeking social ventures. The PFF trains women to become savvy investors while focusing on the triple bottom line – people, planet, and profits.

According to Ewing Marion Kauffman Foundation's 2006 report, of the estimated 225,000 active angels who invested $23.1 billion in 50,000 deals, no more than 8% were female. Women are under-represented in the investor pool.
To read the full, original article click on this link: Increasing the Pipeline of Women Angel Investors - 85broads - 85 Broads - Forbes
Receive our DAILY Free Updates
Tuesday, 09 June 2015 00:00
Tuesday, 16 June 2015 00:00
Friday, 05 June 2015 00:00
Thursday, 18 June 2015 00:00
Monday, 15 June 2015 00:00
Read more...