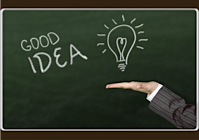 Carnegie Mellon University on Sunday announced the formation of a new fund to provide early-stage business financing to alumni who have graduated from CMU within the past five years through matching grants of $50,000 and other support.

The lead donor to the Open Field Entrepreneurs Fund is CMU alum Jonathan Kaplan, former CEO of Pure Digital and developer of the Flip video camera, with his wife Marci Glazer. Peter Stern, Datek Online founder and Kaplan's classmate, is also providing financial and advisory support.
To read the full, original article click on this link: CMU debuts entrepreneurship fund for alumni | Pittsburgh Business Times
Author: Patty Tascarella
Receive our DAILY Free Updates
Wednesday, 07 January 2015 00:00
Monday, 12 January 2015 00:00
Thursday, 01 January 2015 00:00
Monday, 29 December 2014 00:00
Saturday, 17 January 2015 00:00
Read more...