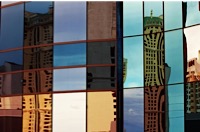 Maybe it's just a biofuels thing this year, but it seems like the feds are giving cleantech grant money to companies and institutions that are based anywhere but in the nation's capital of venture capital.
The U.S. Secretary of Energy Steven Chu announced six recipients of $36 million in total grant funding via the Department of Energy's Biomass Program on Friday. That non-dilutive funding went to organizations working to make the production of "drop-in" biofuels and plant-based chemicals better, and to ultimately bring affordable alternatives to petroleum-based products mainstream in the U.S.
Despite the region's reputation as a cleantech hotbed, not one Bay Area organization or business scored a piece of this funding. They also missed out on a previous grants round from the same program, announced in May, which doled out $47 million to eight companies in the sector.
To read the full, original article click on this link: D.O.E. Grants $83 Million To Biofuels Startups (Not One Of Them In Silicon Valley)
Author:Lora Kolodny
Receive our DAILY Free Updates
Thursday, 07 April 2016 00:00
Monday, 04 April 2016 00:00
Friday, 22 April 2016 00:00
Friday, 08 April 2016 00:00
Wednesday, 06 April 2016 00:00
Read more...