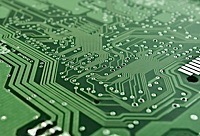 There is no shortage of lists that attempt to rank the world's universities and research-focused institutions. However, it's well known that some places are much stronger in one area of science than others but it is not always possible to interrogate these rankings by discipline.
Today, Lutz Bornmann at the Administrative Headquarters of the Max Planck Society in Germany and a few pals release new online ranking tool that does this and more. Their website site lists the top institutes by discipline and also displays them on a map of the world allowing different regions to be compared as well.
To read the original article: The World's Best (And Worst) Scientific Institutions Ranked By Discipline | MIT Technology Review
Receive our DAILY Free Updates
Thursday, 07 April 2016 00:00
Friday, 22 April 2016 00:00
Friday, 08 April 2016 00:00
Wednesday, 06 April 2016 00:00
Saturday, 23 April 2016 00:00
Read more...