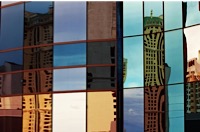 Kauffman Labs for Enterprise Creation, an initiative of the Ewing Marion Kauffman Foundation, today launched a competitive search for aspiring founders to start high-growth, transformative companies in the burgeoning education market.

The Kauffman Labs Education Ventures Program will identify up to 20 top entrepreneurial concepts for the education market and work with the aspiring founders to establish their organizations. Those selected will be immersed in an intensive program designed to catalyze the creation of companies with the potential to generate thousands of jobs and dramatic economic benefits.

Learn more about how the Education Ventures Program will equip founders with the time, resources and skills to take their ideas from thought to implementation.

Receive our DAILY Free Updates
Tuesday, 04 August 2015 00:00
Saturday, 08 August 2015 00:00
Thursday, 13 August 2015 00:00
Monday, 03 August 2015 00:00
Wednesday, 12 August 2015 00:00
Read more...