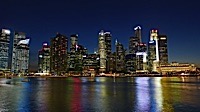 Unlike a majority of academicians, Dartmouth's Tillman Gerngross' approach to biological research has always been extremely focused and, most importantly, practical. This, along with a relentless drive to push the "scientific envelope" and an uncanny willingness to embrace change, has enabled him to transform himself from a tenured professor at an Ivy League college in New Hampshire's White Mountains into a financially successful biotechnology entrepreneur.

Gerngross, who grew up in Austria and graduated from a science high school, started his undergraduate college career as a French major at the Sorbonne in Paris. But, he soon realized how much he missed science and subsequently transferred to the Technical University in Vienna, Austria, where he earned undergraduate and master's degrees in chemical engineering. Never satisfied with the status quo, Gerngross decided to pursue a Ph.D. in molecular biology so he could combine his passion for engineering with his love of biology.

After earning his Ph.D. in 1991 and honing his molecular biology skills in Arnold Demain's laboratory at MIT, Gerngross joined the faculty at Dartmouth's Thayer School of Engineering in 1998. His early research focused on making plastics from corn rather than fossil fuels. While Gerngross' work was successful and lauded by granting agencies and experts in this field, he concluded that the process wouldn't be cost-effective, and also it produced unusually large amounts of greenhouse gasses.
To read the full, original article click on this link: Life Science Leader

Author: Cliff Mintz Ph.D.