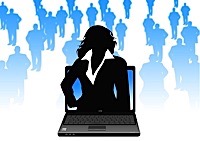 Raising Money During The Summer Slowdown

The streets are empty in NYC this July 4th weekend and it seems like everyone is at the beach. The Gotham Gal and I are getting ready to head to Italy for a week on Sunday night. Summer is here and I can feel the pace of work life and city life slow down.

Many of our companies experience a slow third quarter because people aren't working at quite the same pace in July and August and it is hard to get it all back in September. And many entrepreneurs and investors I work with assume for the same reasons that the summer months are a bad time to be raising money.
To read the full, original article click on this link: How to Raise Money During the Summer | Venture Capital

Author: The Faster Times