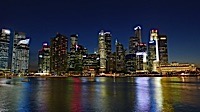 NY Times writes about the next big category of cloud software being business valuation software and mentions BizEquity as a leader .
By Scott Gabehart, Certified Business Appraiser and Vice-President of Valuation Support and Services for BizEquity
The recent article by Mark Cohen in the New York Times titled "Do You Know What Your Business is Worth?  You Should" contained a number of relevant insights related to the valuation of privately-held companies – including the "commanding" title itself.  Interestingly, the first part of this title happens to be our primary tagline at www.bizequity.com.
Singlemost Important Piece of Advice
Cutting to the chase, my analysis led to the conclusion that the primary or singlemost important sentence in the piece was:
"….it helps to have at least a basic understanding of the valuation process."
The implication was, it seems that many business owners do NOT have a basic understanding of the valuation process.
Enter BizEquity
Pioneered by experienced entrepreneurs and valuation experts alike, there is now a tool available which can help the business owner to "Optimize, Optimize, Optimize" as Mr. Cohen puts it convincingly in his final comments.  Importantly, the employees of BizEquity are devoted to the development and implementation of a comprehensive suite of business valuation methods which will allow the user to generate a credible, reliable and accurate estimate of fair market value on a going concern basis – from the perspective of both an "asset sale" and "stock sale" paradigm.
To read the full, original article click on this link: Official BizEquity Blog