innovation DAILY
Here we highlight selected innovation related articles from around the world on a daily basis. These articles related to innovation and funding for innovative companies, and best practices for innovation based economic development.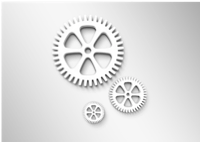 Many passionate entrepreneurs fight to add more features into their new products and services, assuming that more function will make the solution more appealing to more customers. In reality, more features will more likely make the product confusing and less usable to all. Focus is the art of limiting your scope to the key function that really matters for the majority of customers.
YouTube did it with videos, Instagram did it with photos, and Amazon did it with books. Many of the business plans I have seen as an investor, like trying to integrate all the social media features of Facebook, Twitter, and LinkedIn into a new platform, don't do it. Of course, once you have a brand and more resources, it can pay to expand your book selling to a full e-commerce site.
Receive our DAILY Free Updates
Saturday, 29 November 2014 00:00
Saturday, 22 November 2014 00:00
Saturday, 22 November 2014 00:00
Monday, 01 December 2014 00:00
Thursday, 04 December 2014 00:00
Read more...