innovation DAILY
Here we highlight selected innovation related articles from around the world on a daily basis. These articles related to innovation and funding for innovative companies, and best practices for innovation based economic development.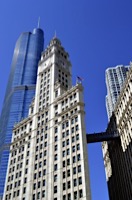 If academic discoveries turn out to be wrong, one drug company wants its money back.
That's the tough-minded proposal floated today by the chief medical officer of Merck & Co., one of the world's 10 largest drug companies, as a way to fix the "reproducibility crisis," or how many, if not most, published scientific reports turn out to be incorrect.
Image: https://www.technologyreview.com
Receive our DAILY Free Updates
Thursday, 07 April 2016 00:00
Monday, 04 April 2016 00:00
Friday, 08 April 2016 00:00
Wednesday, 06 April 2016 00:00
Saturday, 09 April 2016 00:00
Read more...