innovation DAILY
Here we highlight selected innovation related articles from around the world on a daily basis. These articles related to innovation and funding for innovative companies, and best practices for innovation based economic development.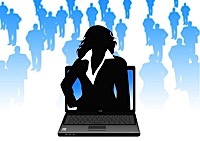 Flying is so overrated.
A brave crow has been photographed catching a free ride on the back of a bald eagle 25-feet in the air. The unusual moment lasted only a few seconds and was captured by amateur bird photographer Phoo Chan.
"At first I thought the crow was going to chase away the eagle," Chan says. "I was completely awed to see the crow actually land on the back of the eagle. They both flew in different directions and it looked like they became friends."
Receive our DAILY Free Updates
Tuesday, 09 June 2015 00:00
Tuesday, 16 June 2015 00:00
Friday, 05 June 2015 00:00
Thursday, 18 June 2015 00:00
Monday, 15 June 2015 00:00
Read more...