innovation DAILY
Here we highlight selected innovation related articles from around the world on a daily basis. These articles related to innovation and funding for innovative companies, and best practices for innovation based economic development.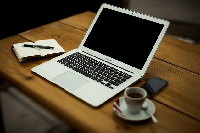 It's that time of year again, when we loosen our belt buckles and prepare to eat a whole lot of turkey. And mashed potatoes. And gravy, and stuffing. And cranberry sauce. Eating turkey—and especially overeating turkey—has some very real biological effects. You've surely heard that turkey contains compounds that make you sleepy, but that's not all that's going on (and that's not entirely true, either). We asked Matthew Hartings, an assistant professor of chemistry at American University, to break down all the things that happen inside our bodies when we feast:
Image: http://time.com/
Receive our DAILY Free Updates
Monday, 02 November 2015 23:00
Thursday, 05 November 2015 23:00
Friday, 06 November 2015 23:00
Monday, 09 November 2015 23:00
Sunday, 08 November 2015 23:00
Read more...