innovation DAILY
Here we highlight selected innovation related articles from around the world on a daily basis. These articles related to innovation and funding for innovative companies, and best practices for innovation based economic development.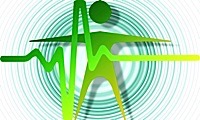 The results of the 2014 GEDIndex are in. The US tops the rankings with a score of 82.5, five points above second ranked Australia. Sweden, Denmark and Switzerland round out the top five, and Taiwan and Singapore rank 6th and 10th—the only non-western nations in the top 10.
The overall composition of the top ten has changed little from last year, (Anglo-Saxon, Nordic, and Western European countries in the innovation-driven stage of development are in the front ranks). However, there are several noteworthy results in this year's Index.
image: http://www.freedigitalphotos.net
Receive our DAILY Free Updates
Monday, 07 July 2014 00:00
Friday, 11 July 2014 00:00
Saturday, 28 June 2014 00:00
Wednesday, 09 July 2014 00:00
Monday, 30 June 2014 00:00
Read more...