innovation DAILY
Here we highlight selected innovation related articles from around the world on a daily basis. These articles related to innovation and funding for innovative companies, and best practices for innovation based economic development.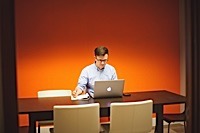 There's tremendous buzz these days about innovation. Large companies try to kick-start sales with new state-of-the-art products, competing against startup businesses introducing truly groundbreaking offerings. Often, the big companies swallow the small entrepreneurial companies to get their hands on technology and gain a competitive edge in the market.
Image: David Day, Assistant Vice President & Director of Office of Technology Licensing at the University of Florida, is with his team. Day, in the center with the blue hair, lost a bet with his crew, hence the dying of his hair.  - http://www.floridatrend.com
Receive our DAILY Free Updates
Saturday, 10 September 2016 00:00
Wednesday, 31 August 2016 00:00
Thursday, 08 September 2016 00:00
Monday, 19 September 2016 00:00
Monday, 29 August 2016 00:00
Read more...