innovation DAILY
Here we highlight selected innovation related articles from around the world on a daily basis. These articles related to innovation and funding for innovative companies, and best practices for innovation based economic development.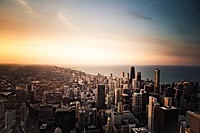 Online business-to-business marketplace Expert Market has put together a ranking of the global cities where people have the best balance between their work and leisure time — the so-called "work-life balance."
Using data from Swiss banking group UBS, the site compiled information on the biggest, most important cities globally, taking into account how many hours per week and per year people work as well as how many days holiday they take, before creating the ranking.
Receive our DAILY Free Updates
Thursday, 19 May 2016 00:00
Friday, 13 May 2016 00:00
Monday, 09 May 2016 00:00
Saturday, 21 May 2016 00:00
Friday, 20 May 2016 00:00
Read more...