innovation DAILY
Here we highlight selected innovation related articles from around the world on a daily basis. These articles related to innovation and funding for innovative companies, and best practices for innovation based economic development.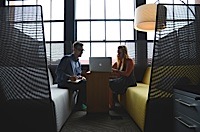 College is stressful—balancing exams, extracurriculars, social life, OCR, and family time is no easy task, especially at Penn. Despite these pressures, the best time to start a company is during these 4 years. Whether you're an incoming freshman or a senior, Penn offers you a unique set of resources to experiment with your ideas and build something impactful.
Receive our DAILY Free Updates
Thursday, 28 July 2016 00:00
Saturday, 13 August 2016 00:00
Monday, 25 July 2016 00:00
Friday, 29 July 2016 00:00
Wednesday, 27 July 2016 00:00
Read more...