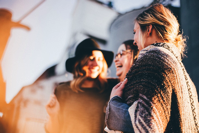 I generally don't use the word "mentor."
Mentors and mentorships have become a "thing." People talk about these relationships as something that's given or received. They treat mentorships almost like a stepping stone to success rather than a true relationship.
While I'm not big on the term "mentor," I do think entrepreneurs need people to reach out to. In my mind, every entrepreneur should have a personal board of advisers--a diverse group of people they can rely on and seek advice from in different situations.