innovation DAILY
Here we highlight selected innovation related articles from around the world on a daily basis. These articles related to innovation and funding for innovative companies, and best practices for innovation based economic development.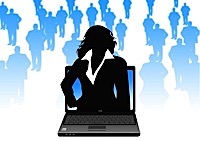 Sleeping on the job may still be frowned upon as a sign of laziness, but in recent years, many progressive companies have begun to encourage employees to take mid-day naps to recharge.
Marketing-software company, HubSpot has a nap room featuring a hammock suspended above a plush carpet and soothing cloud-covered walls to encourage its 750 employees to catch some z's at work. CMO Mike Volpe, who is known to use the nap room frequently, says a 20-minute nap is often all he needs to regain focus and re-energize to be more productive for the rest of the day.
Receive our DAILY Free Updates
Wednesday, 06 August 2014 00:00
Saturday, 02 August 2014 00:00
Thursday, 14 August 2014 00:00
Tuesday, 12 August 2014 00:00
Thursday, 07 August 2014 00:00
Read more...