innovation DAILY
Here we highlight selected innovation related articles from around the world on a daily basis. These articles related to innovation and funding for innovative companies, and best practices for innovation based economic development.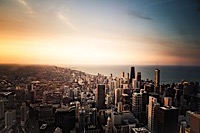 Most of the policy discussion about stimulating innovation has focused on the federal level. This study focuses on the significant activity at the state level, with the goal of improving the public's understanding of key policy strategies and exemplary practices. Based on a series of workshops and conferences that brought together policymakers along with leaders of industry and academia in a select number of states, the study highlights a rich variety of policy initiatives underway at the state and regional level to foster knowledge based growth and employment. Perhaps what distinguishes this effort at the state level is most of all the high degree of pragmatism. Operating out of necessity, innovation policies at the state level often involve taking advantage of existing resources and recombining them in new ways, forging innovative partnerships among universities, industry and government organizations, growing the skill base, and investing in the infrastructure to develop new technologies and new industries. Many of these initiatives are being guided by leaders from the private sector and universities.
Image: Free Digital Photos
Receive our DAILY Free Updates
Tuesday, 28 October 2014 23:00
Tuesday, 28 October 2014 23:00
Wednesday, 05 November 2014 00:00
Tuesday, 28 October 2014 23:00
Tuesday, 28 October 2014 23:00
Read more...