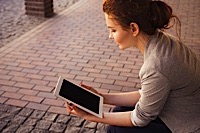 Scores of angels are descending on India's booming entrepreneurial sector as risk capital for very early stage firms emerges as a profitable investment category.

In Mumbai, early stage investment firm Seedfund has set up Seed Farm, a dedicated facility to incubate business ideas that will be funded by a sub-$7-million corpus. Sasha Mirchandani, one among India's successful angel investors and founder of the Mumbai Angels network, is setting up Kae Capital, a seed fund that will help germinate high-risk high-reward business ideas.
To read the full, original article click on this link: Start ups: Rising tide of angels boosts Seed Capital flow - The Economic Times
Receive our DAILY Free Updates
Friday, 26 September 2014 00:00
Thursday, 09 October 2014 00:00
Thursday, 09 October 2014 00:00
Monday, 13 October 2014 00:00
Saturday, 04 October 2014 00:00
Read more...