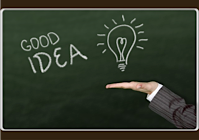 The 'Third Way' of university research commercialization focuses on systemic change, rather than on single stakeholder intervention. It reflects a third generation of innovation policies that focuses on training, awareness raising and the leverage of cluster effects, rather than the development of physical infrastructure (i.e. science parks).

This is a unique approach that outperforms existing best practice in many ways; i.e. it focuses on the leverage of network effects among the various academic institutions, rather than repeating the traditional 'one university – one commercialization' approach.

The 'Third Way' also outperforms existing best practices by adopting latest trends in IP management , such as online trading, perceiving IP as financial asset, leveraging open innovation for improving patent quality.
To read the full, original article click on this link: Financing Unversity Research.pdf (application/pdf Object)
Receive our DAILY Free Updates
Tuesday, 04 August 2015 00:00
Thursday, 13 August 2015 00:00
Saturday, 08 August 2015 00:00
Wednesday, 12 August 2015 00:00
Monday, 03 August 2015 00:00
Read more...