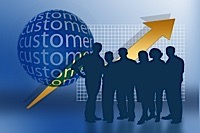 At some point, the "business cluster" emerged as a kind of silver bullet for economically-challenged municipalities.

Find a way to put companies together in a single geographic area and they will become each other's customers, suppliers and collaborators. Innovation, prosperity and jobs will follow.

A new study from Europe's Centre for Economic Policy Research throws a wrench into at least one part of that theory.

The analysis of 1,604 companies in the five largest Norwegian cities found that regional and national clusters are "irrelevant for innovation." On the contrary, international cooperation or "global pipelines" were identified as the main drivers of innovation.
To read the full, original article click on this link: Business clusters 'irrelevant' for innovation, study finds - The Globe and Mail
Author: Naomi Powell
Receive our DAILY Free Updates
Tuesday, 09 June 2015 00:00
Tuesday, 16 June 2015 00:00
Friday, 05 June 2015 00:00
Thursday, 18 June 2015 00:00
Wednesday, 10 June 2015 00:00
Read more...