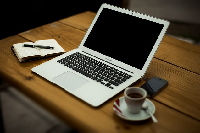 More than 2,000 people have applied to the EU's 'Erasmus for Young Entrepreneurs' scheme, a programme that the European Commission hopes will replicate the success of its celebrated student exchange programme. However, only 600 have managed to find a placement so far, highlighting a mismatch between supply and demand.
While it is much younger and less well-known than the student exchange programme which inspired it, the European Union's 'Erasmus for Young Entrepreneurs' (EYE) scheme already has a growing group of supporters.
More than 2,000 young and aspiring entrepreneurs have applied to take part in EYE since the programme was launched in 2009.
To read the full, original article click on this link: Young entrepreneurs line up for EU exchange scheme | EurActiv
Receive our DAILY Free Updates
Monday, 07 July 2014 00:00
Friday, 11 July 2014 00:00
Thursday, 24 July 2014 00:00
Wednesday, 09 July 2014 00:00
Monday, 30 June 2014 00:00
Read more...