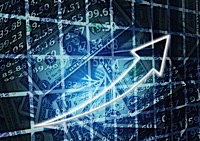 If you spend much time with Web entrepreneurs or investors these days, it quickly becomes clear that "pivot" is the hottest term in Silicon Valley. It signifies a young company's shifting of focus, and everyone has an opinion about whether it's something start-ups should be doing or not.
The answer, it seems, is yes. And as long as it's done at the right pace, it can even be an extremely lucrative and important step. In fact, young Web outfits that pivot once or twice can raise two-and-a-half times as much money, see 3.6 times the user growth, and are half as likely to scale too soon than start-ups that either never pivot or that do so more than twice.
That was one of the major conclusions of the initial report of the Startup Genome project, an initiative put together by a group of Silicon Valley investors that aims to identify the DNA of successful Internet start-ups and the teams and investors that build them.
To read the full, original article click on this link: Uncovering the DNA of successful start-ups | Geek Gestalt - CNET News
Author:Daniel Terdiman