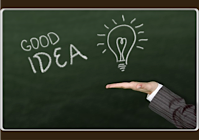 Even if we are experiencing another bubble, is that so bad for startups trying to get funding? This infographic, which Column Five Media did for Udemy, examines some of the evidence. Though VCs are doing fewer deals than they were before the recession really took hold in late 2008, the amount of money invested is up to pre-recession levels. That's good news for startups trying to raise money — at least in the short-term. But the valuations of some companies compared to their revenue might spell trouble for the future.
To read the full, original article click on this link: The new startup ecosystem — Tech News and Analysis
Receive our DAILY Free Updates
Tuesday, 09 June 2015 00:00
Tuesday, 16 June 2015 00:00
Friday, 05 June 2015 00:00
Thursday, 18 June 2015 00:00
Wednesday, 10 June 2015 00:00
Read more...