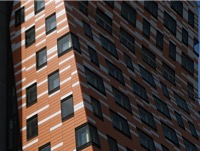 With all the press coverage devoted to new high tech company founders, you'd think that young entrepreneurs are the only successful entrepreneurs. But the latest research suggests otherwise.
According to the Global Entrepreneurship Monitor, people over the age of 35 made up 80 percent of the total entrepreneurship activity in 2009. That same year, the Kauffman Foundation conducted a survey of 549 startups operating in "high-growth" industries -- including aerospace, defense, health care, and computer and electronics -- and found that people over 55 are nearly twice as likely to launch startups in these industries.
To read the full, original article click on this link: People Over 35 Have Recently Launched 80% Of Startups
Author: Aimee Groth
Receive our DAILY Free Updates
Wednesday, 07 January 2015 00:00
Monday, 12 January 2015 00:00
Saturday, 17 January 2015 00:00
Thursday, 01 January 2015 00:00
Monday, 19 January 2015 00:00
Read more...