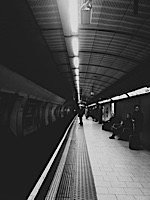 Looking to head back to school? Then you might want to check out these 10 schools - they have some of the most popular entrepreneurship programs out there!
1. University of Houston: The Wolff Center for Entrepreneurship has been a leading program in the U.S. for the past several years. Over 1,800 students are engrossed in the entrepreneurship major or minor at this Texas school every semester. Continuous outside classroom experiences and opportunities are presented to the University of Houston entrepreneurship students, expanding their networks and connections. An average of 65% of students enrolled in this program have started a business in college or shortly after graduation.
2. Baylor University: With a goal to assist local entrepreneurial efforts as well as national ventures, the John F. Baugh Center for Entrepreneurship has been thriving for decades. Baylor University was one of the first universities to implement an entrepreneurship program and it has proven to be a leader for the rest of the country. Extensive entrepreneurship programs are offered such as International Entrepreneurship Study Abroad, The Innovation Evaluation Program and Institute for Family Business.
To read the full, original article click on this link: Back to school: Top 10 University Entrepreneurship Programs - Kansas City Entrepreneurship | Examiner.com
Author:Allison Way