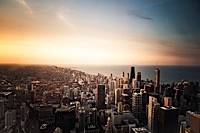 When a company like Plexxikon can't pull off a big-time IPO, you know something's out of whack in the biotech world.

Berkeley, CA-based Plexxikon hit the motherlode last week when it agreed to be acquired for $805 million upfront, plus $130 million in milestones, by Japan-based Daiichi Sankyo.

VCs everywhere drooled. That's because in this most expensive and risky of businesses—where 90 percent of drugs fail in clinical trials, and it typically takes hundreds of millions to develop a new therapy—Plexxikon proved it had a winner after raising just $67 million. That's the kind of return VCs live to see.
To read the full, original article click on this link: Forget About the IPO Market: It's Time for Biotechs To Think Differently | Xconomy
Author: Luke Timmerman