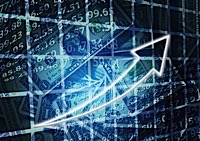 Getting a job isn't always easy. Sometimes, it's just about being in the right place at the right time.

If you're having trouble landing a job or switching careers, maybe you're not looking in the right city. CareerBliss, an online career resource, analyzed data to determine what cities listed the most job openings per metro-area.

While highly populated areas made the list, there are also a few smaller populated cities like Hartford, Connecticut that are hiring like crazy.
To read the full, original article click on this link: Pack Up Your Bags: These 20 Cities Are On A Hiring Spree
Author: Leah Goldman