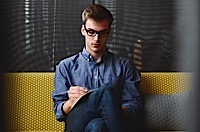 When Sir Gordon Wu, chairman of Hopewell Highway Infrastructure, was a student at Princeton in the 1950s, he dreamt of Chinese superhighways, when China was a poor, closed economy. A few decades later, Wu won the contract to build China's first superhighway between Shenzhen and Guangzhou.

While he had no financial support, Wu was offered an incentive by the Chinese government — the faster he could complete the highway, the higher his profits would be. Cutting through the bureaucrac
y, bringing in the best of global technology and finance, Wu deputed 30,000 labourers who took only 26 months to finish a 72-mile superhighway that today zips across the fastest growing region in the world.

By doing so, China set in motion a positive precedence of regional economic development of the scale and size, the world had never seen before. Indeed, incentivised growth, supported by proactive tax regimes, can do wonders for a country and its people.