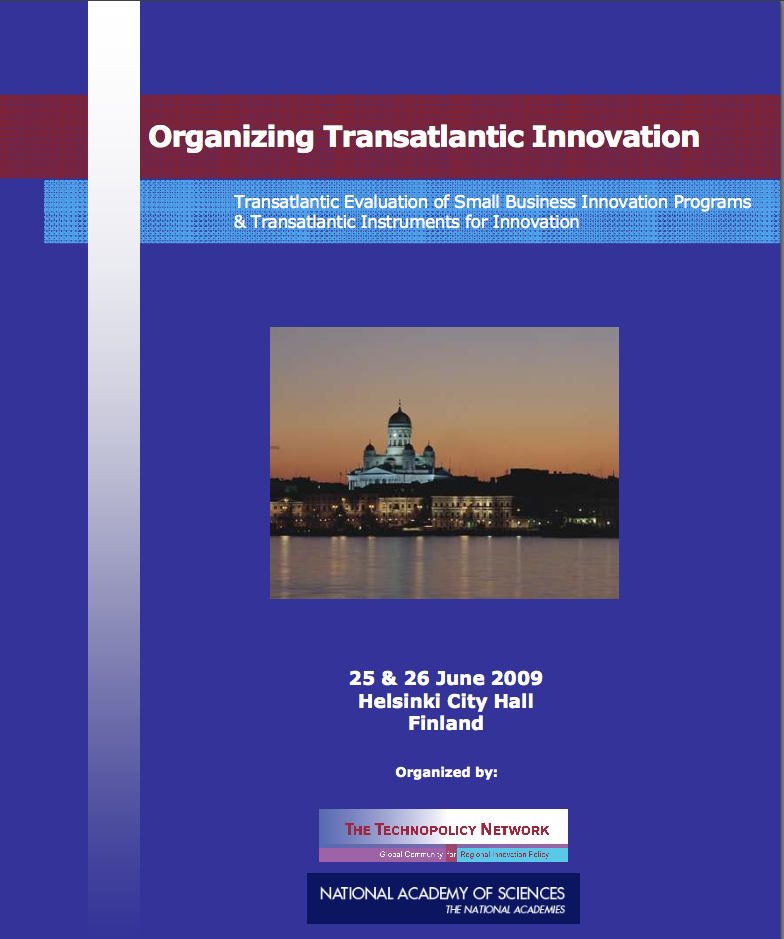 Richard Bendis traveled to Helsinki, Finland and presented  at the Organizing Transatlantic Innovation conference.  The conference took place on Thursday, June 25 and Friday June 26th.  
His presentation, Managing Transatlantic Opportunities through Innovation Intermediaries, was given at 9:40AM on Friday, Just 26th.   A copy of that presentation is here.
Click on the icon to the left for the conference agena.