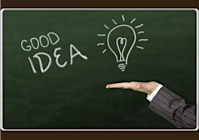 The early success of seed-investment program Y Combinator has led to a wave of new incubators and accelerators, all hoping to capitalize on a Web investment boom and cheap-to-build technology that can quickly make fast, nimble start-ups attractive acquisition targets.

One of the latest incubators to emerge is in not in any of the traditional technology hubs, but in Portland, Ore., where a longtime venture capitalist is putting the finishing touches on a $3 million city-sponsored fund. The Portland Seed Fund will provide start-ups with mentoring and training, as well as an initial investment of $25,000 to $50,000 and possible follow-on funding, VentureWire reported Monday.

The so-called Y Combinator model, in which small amounts of money as well as mentoring and networking opportunities are sprinkled among a dozen or more promising businesses, is gaining more attention from investors.
To read the full, original article click on this link: Y Combinator Success Leads To Copycats, Incubator Raiders - Venture Capital Dispatch - WSJ
Author: Zoran Basich
Receive our DAILY Free Updates
Thursday, 21 January 2016 23:00
Thursday, 21 January 2016 23:00
Friday, 29 January 2016 23:00
Friday, 29 January 2016 23:00
Tuesday, 02 February 2016 23:00
Read more...